Well i have a secret, i went to an auction. I actually had no intentions of going along, but my sister was going and talked me out of sleeping in on a saturday morning and coming along. I'm glad i did. Because it resulted in me completing my john deere collection (for now.) As we walked to the house through the corner of my i spotted a RF110. As soon as i got my number i went to check it out. It was reasonable condition. With the auctioneer stating that it had cut grass earlier in the summer. I deiced it was coming home with me, within reason.  So the biding started  and kept going and every time i nodded my head i cringed a little but when it was all said and done it was mine. I paid more than my self set top dollar. but not by much. When i got it home and looked up the serial number i wasn't upset any more.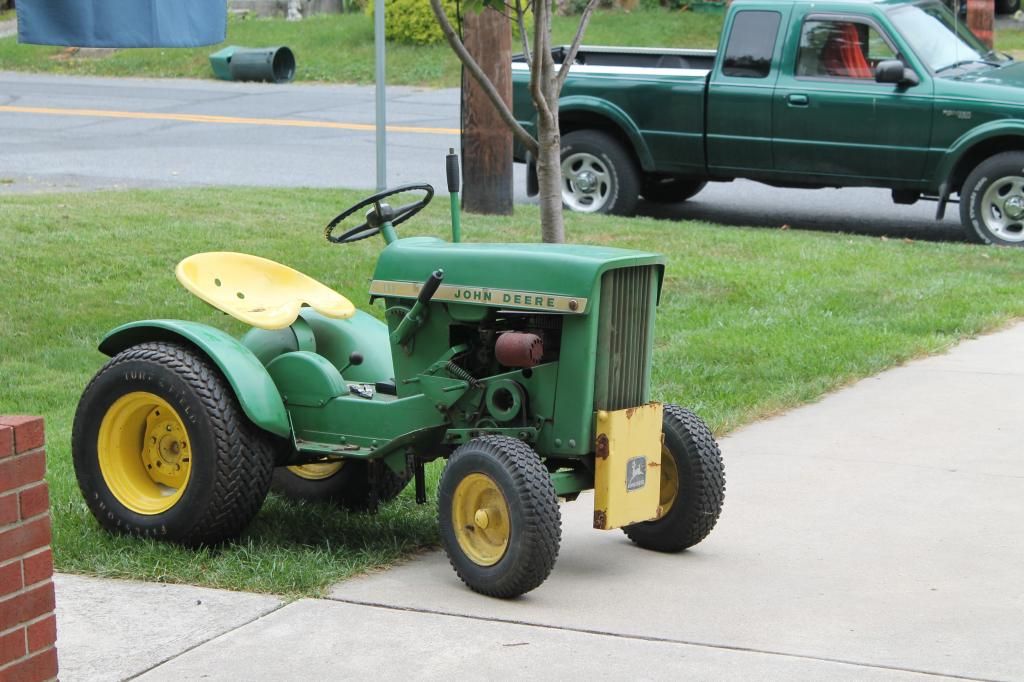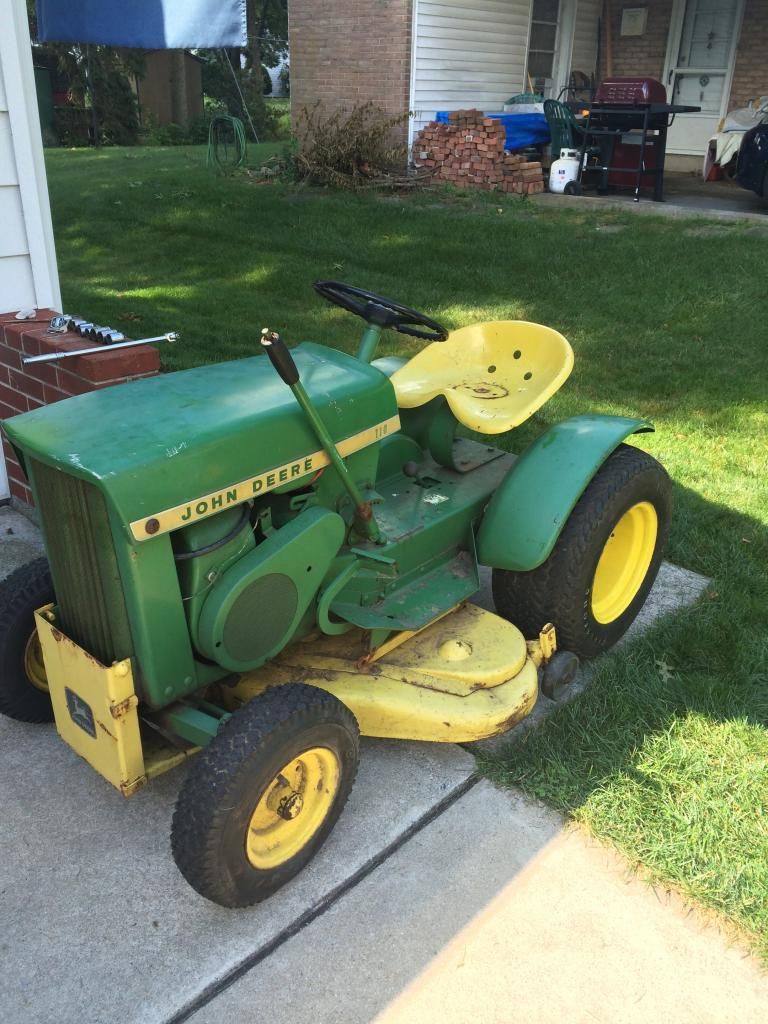 Everything on the tractor works except the safety switches, which isn't such a huge deal to me but i'll make em functional down the road. Now the tires on the rear aren't what came on em. One had a pretty serious cut in the side wall.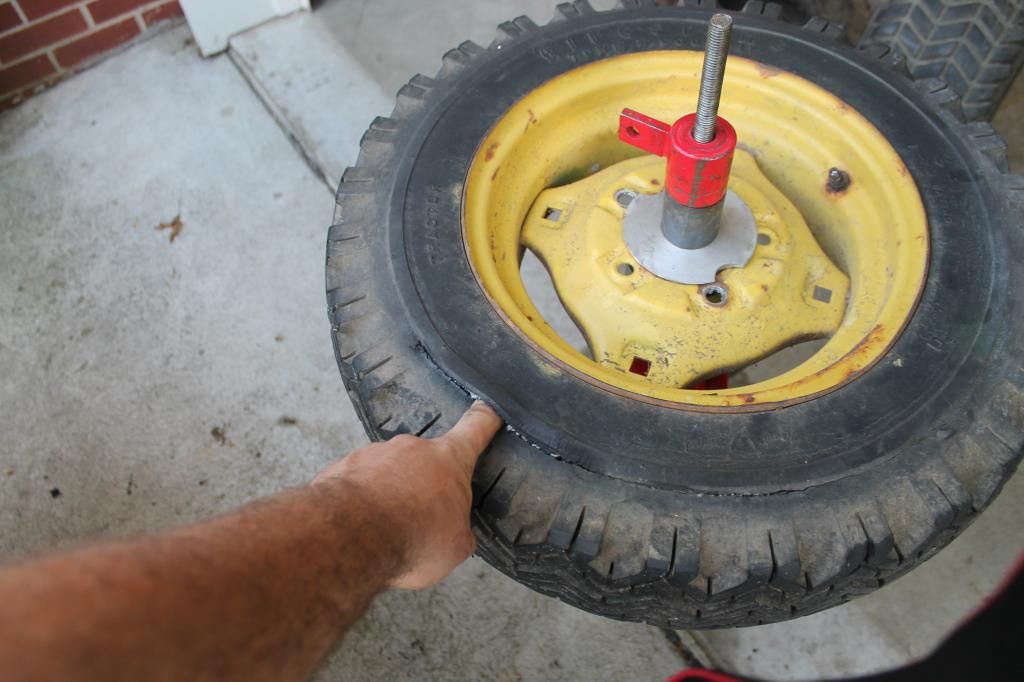 If your not so worried about paint, the harbor fright tire changers do a ok job, especially mounted in a truck.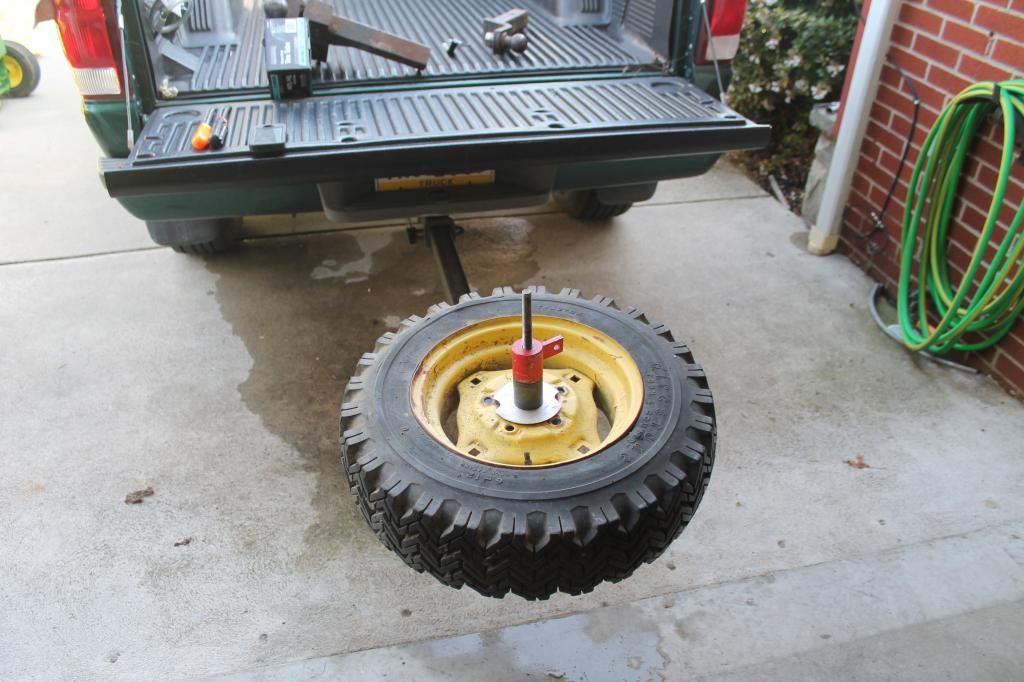 There are some little things that are wrong with it. The pto belt being installed wrong, haven't figured out why. It was long enough to go on the right way, The muffler isn't correct.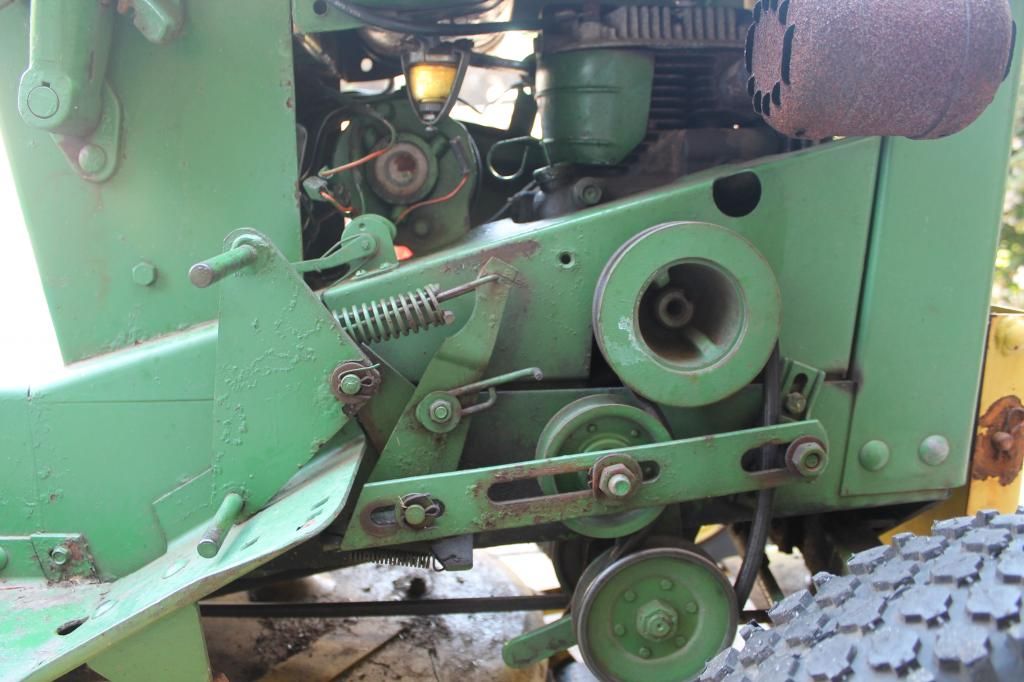 The other thing that is really wrong is that the left setup is backward. You have to push the lever all the way forward to lift the deck. So i unmounted the deck and did some snooping. at some point the lift rod must of broken. Someone welded a new clevis on it and put it in the wrong hole on the rock shaft reversing everything.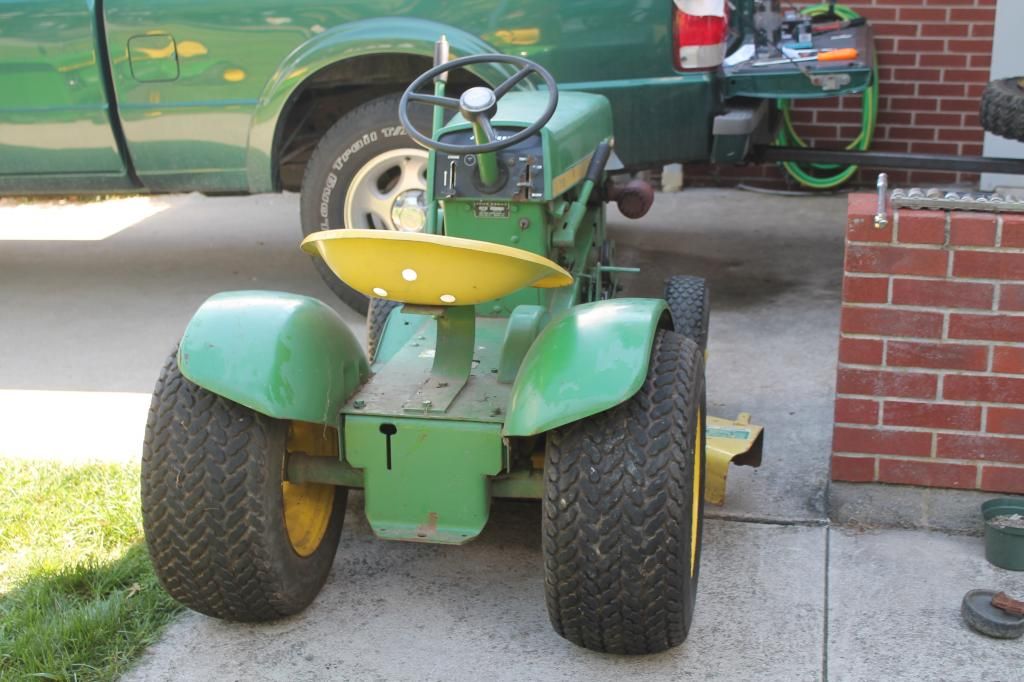 Can anyone tell me, Ive seen some tractors that had cover over the pto pulley and over the shifter, being a 64, is this missing both, one or neither? I'm new to the world of round fenders. I'm also interested pdf copy of the manuals if anyone knows a source.